Margaret Tisch: My Missionary Vocation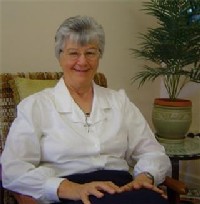 At the age of 14 I had a very vivid dream about a tall sister in a white veil and dress standing at the end of what I thought was a palm grove looking out to sea. I felt called from that time on to be a missionary and I entered the Missionary Sisters of the Society of Mary 7 years later.

My first missioning was Asitavi in Bougainville at St Mary's High School. The 'spot' in my dream was right there but it was coconut trees not palm trees! I spent 14 wonderful years there.

Then I was back to Australia as Vocation Directress and in administration of our congregation for 10 years. During this time I went to Kiribati for two months to get the work finished on the house for our sisters. These years were followed by an enriching 9 months sabbatical in Canada and a month at an Ashram in USA.

At age 56 my teaching days were not over! I went to the Solomon Islands where I was part of the pioneering team to set up the secondary division of Bishop Epalle Catholic School. We had no classrooms and so had to use the junior primary classrooms after the morning session finished. It was getting dark when we finished school each day. It wasn't until my ninth year there that all the classrooms were completed. To this day the staffroom is still a sacsac building on the dirt floor and they have no library. After 10 years in the Solomon Islands I returned to Australia.

Now I am the Carer for our elderly sisters, I teach religious education in a Government school and I speak at weekend Masses in different Parishes for Catholic Mission. People laugh at me when I say I am semi-retired now. I feel the need for a quieter way of life – no more administration. But I have to admit I still 'rush around'!!!

I enjoy life to the full. I learned more from the students in Bougainville and the Solomon Islands than I taught them. Belonging to a religious congregation means you are with people who have similar ideals to yourself and you feel supported in what you do as well as being challenged.