News
Archive: 2016 | 2015 | 2014 | 2013 | 2012 | 2011 | 2010 | 2009 | 2008 | 2007 | 2006
News inserted on 09/03/2010
Messengers of hope in Peru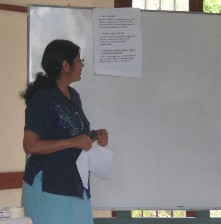 Now more than ever, in a materialistic world that looks for its realization in efficiency and immediate success, it is difficult to talk about hope. One could say that there are very few motives that would promote hope. However, Christian hope is not based in human considerations, but in the goodness, fidelity and the power of God. It is a hope that springs from, is rooted and nurtured in the understanding of two great realities: the human weakness and the strength of God. In other words, the human capacity for suffering and the Divine generosity to redeem this suffering.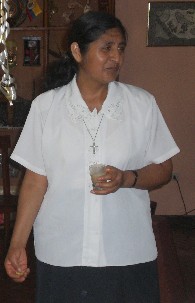 This is the hope that I recognize and I live in my pastoral work with the prisoners in a top security prison. I listen every day to the stories of the men who have sentences of 21 years, some life and others months. This helps me to understand the human capacity for suffering and the capacity to find meaning in this suffering. It is certain that God strengthens and animates the hearts of these men. As Aristotle says, "Hope is the dream of man fully awake". Regardless of their situations the men have hope and dream of their liberty.
It is a hope that is not weakened by their contradictions and frustrations of life. They are supported by a God who is much bigger than the God of promises, the God of utopia and of the future; GOD WHO-IS-WITH-US - EMANUEL. In the heart that knows how to hope, the light is never extinguished. The prison is the SCHOOL where I am learning about the meaning of HOPE.
Sr Carlota Calle SMSM
Archive: 2016 | 2015 | 2014 | 2013 | 2012 | 2011 | 2010 | 2009 | 2008 | 2007 | 2006