News
Archive: 2016 | 2015 | 2014 | 2013 | 2012 | 2011 | 2010 | 2009 | 2008 | 2007 | 2006
News inserted on 02/11/2010
Opening Mass and celebrations for the meetings of the Enlarged General Council and the Provincial Bursars at Mont-Mou, New Caledonia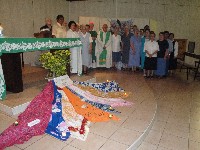 The general Council, the provincials and future provincials and the bursars with Bishop Calvet and Fr Glantenat in the chapel of Mont-Mou, decorated with symbols representing the provinces.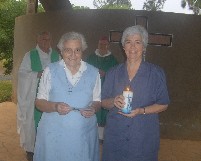 Srs Georgeanne Marie and Maurizia prepare for the entrance procession. Behind them Archbishop Michel Marie Calvet, Archbishop of New Caledonia and Fr André Glantenet on the left.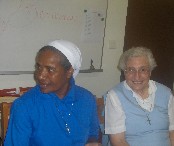 Sr Marie Pierre, Superior General of the Filles de Marie with Sr Maurizia.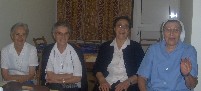 Sr Angela, Sr Gabriella Peli, Sr Sebastiana, Sr Federica.
Archive: 2016 | 2015 | 2014 | 2013 | 2012 | 2011 | 2010 | 2009 | 2008 | 2007 | 2006