News
Archive: 2016 | 2015 | 2014 | 2013 | 2012 | 2011 | 2010 | 2009 | 2008 | 2007 | 2006
News inserted on 22/05/2009
Assembly in Peru and Colombia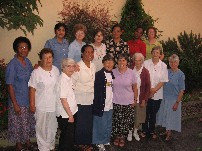 In February the sisters of the Province of America Latina had an Assembly in Colombia or in Peru. This was an opportunity to be together, to share, to pray, and being together with each other.
Together we reflected on the Acts of the General Chapter, the call for each sister to be creatively inspired and immersed in what the Chapter and our Constitutions call for: to live prophetically and with hope in our SMSM calling in the world of today.
In community we have the opportunity to share the different realities of the mission and to discern the different practical ways of deepening our religious life in the mission.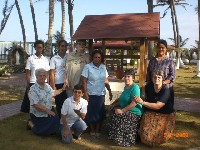 We also looked at our resources: our personal gifts as a Province and as a Congregation – "Our 5 loaves and 2 fish". It helped us to "… gradually discover the depths of the gift God has given us for the Church, a gift we share with our sisters" (Constitutions 190).
Archive: 2016 | 2015 | 2014 | 2013 | 2012 | 2011 | 2010 | 2009 | 2008 | 2007 | 2006