News
Archive: 2016 | 2015 | 2014 | 2013 | 2012 | 2011 | 2010 | 2009 | 2008 | 2007 | 2006
News inserted on 04/05/2009
A new community of SMSM in Bogotį, Colombia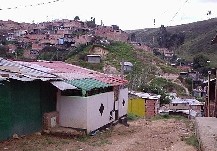 On 6 February 2009 Sisters Catia and Monica moved into a new community in Rione di Caracolģ in Bogotį, Colombia. This area is a squatter settlement where approximately twenty to twenty five thousand displaced people are living precariously without basic amenities. The majority of the people are displaced there because of violence while a smaller number are forced there by economic reasons.

The sisters will begin by visiting the families, hoping to restore trust so that a physical and spiritual community can be built up. They see the importance of building up relationships within the community. Pardon and reconciliation workshops will help build up both the individuals and the community spirit. Scripture groups will also be formed.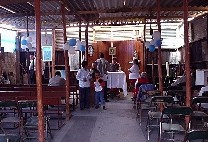 There are no recognised schools in the area. A formation centre is being constructed near where the sisters live and, in time, they hope to be able to work there. This centre will provide work training for young people who have not received sufficient education to be able to qualify for further studies or to find work.
Archive: 2016 | 2015 | 2014 | 2013 | 2012 | 2011 | 2010 | 2009 | 2008 | 2007 | 2006